Sale!
DIGNITY PREMIUM ADULT DIAPERS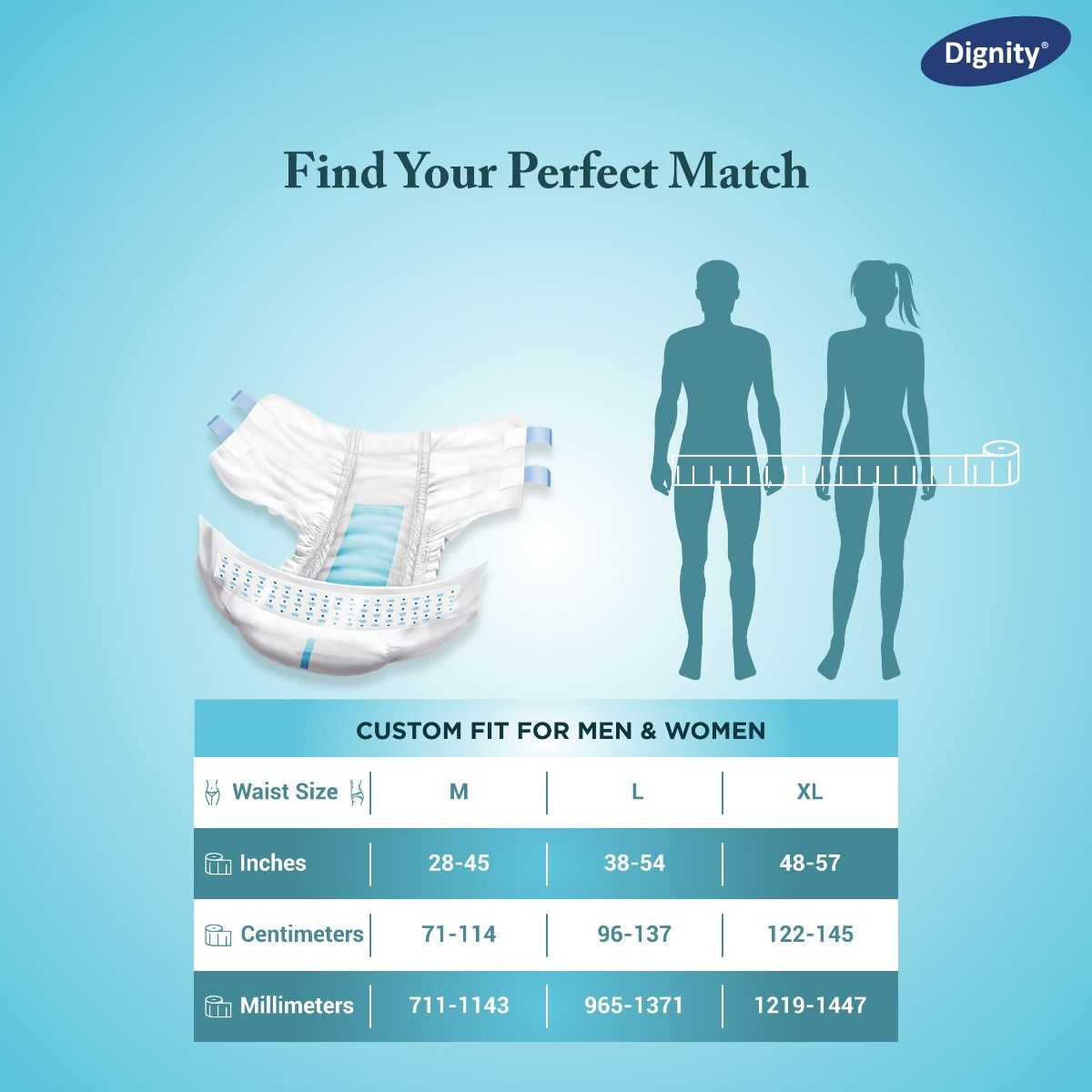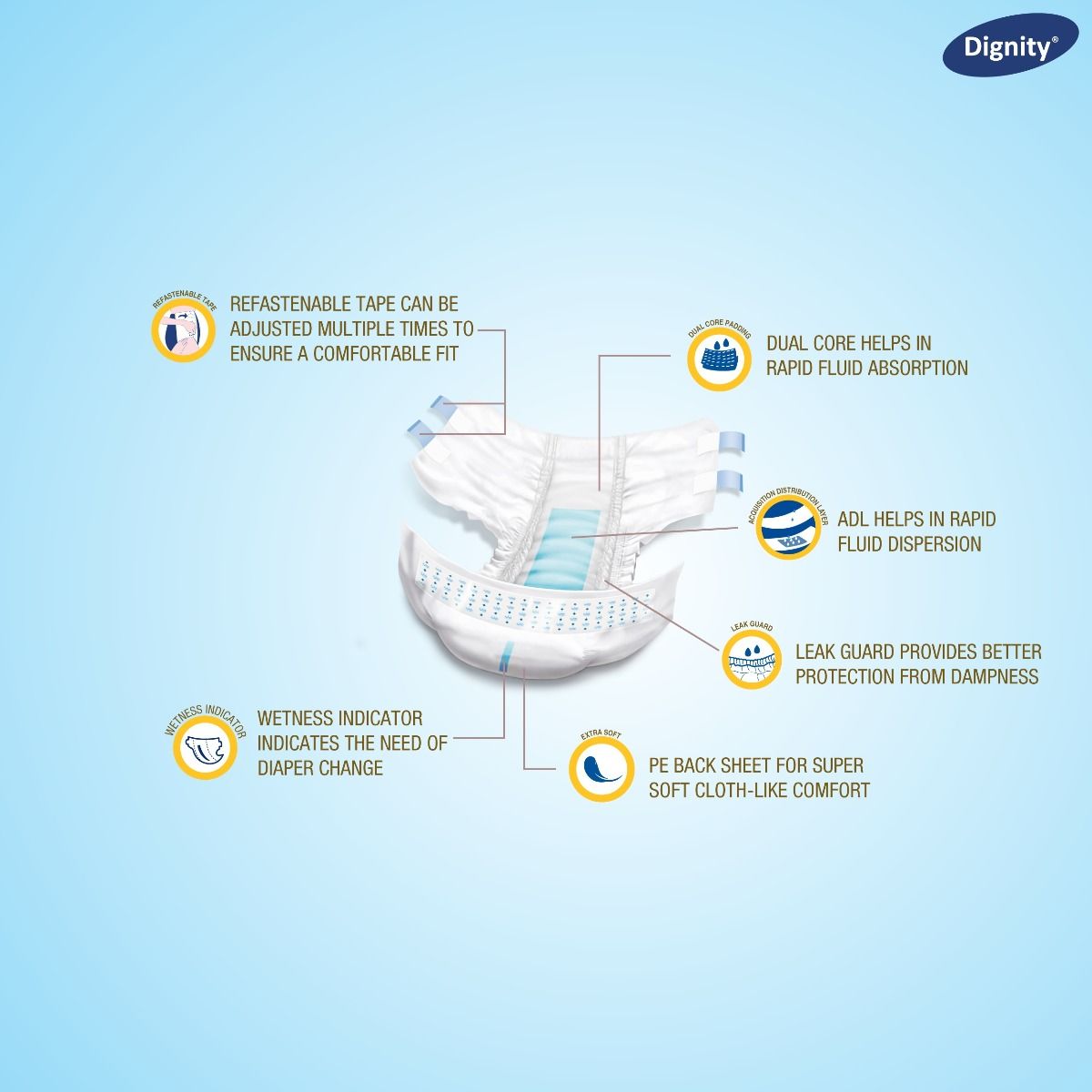 Compare
Dignity Premium is an open-style adult diaper with adjustable tabs that guarantee a customised fit to the wearer. With Leakage Protection Promise for up to 10-12 Hours, Dignity Premium is designed to contain urinary and faecal incontinence in both men & women.
Provides advanced Leakage Protection for up to 10-12 Hours. Suitable to be used during the day as well as night.
Super Absorbent Core Locks Moisture quickly, leaving the wearer dry and comfortable for hours.
ADL, Acquisition Distribution Layer helps in rapid fluid dispersion.
Leak Guard with Barrier Leg-Cuffs provides better urine and faecal containment.
PE Back Sheet ensures cloth-like comfort. Wetness Indicator indicates the need for a diaper change.
Sizes Available: M – 28 to 45 inches (711-1143 mm). L – 38 to 54 inches (965-1371 mm). XL – 48 to 57 inches (1219-1447 mm).
Best Before 3 Years From the Date of Manufacturing
You may also like…
Sale!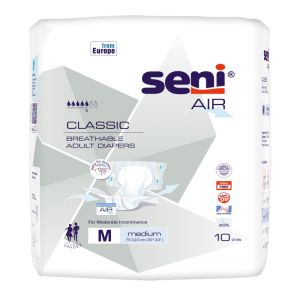 Product Description Classic breathable all-in-one diapers  Seni Air Classic are an excellent and reliable protection dedicated both for active people…
Sale!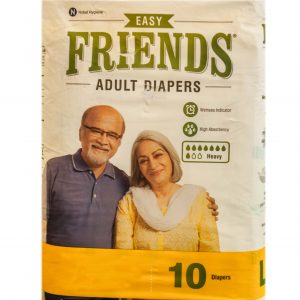 Super absorbent adult diapers that give upto 8 hours of protection.