Sale!
DIGNITY PREMIUM PULL UP PANTS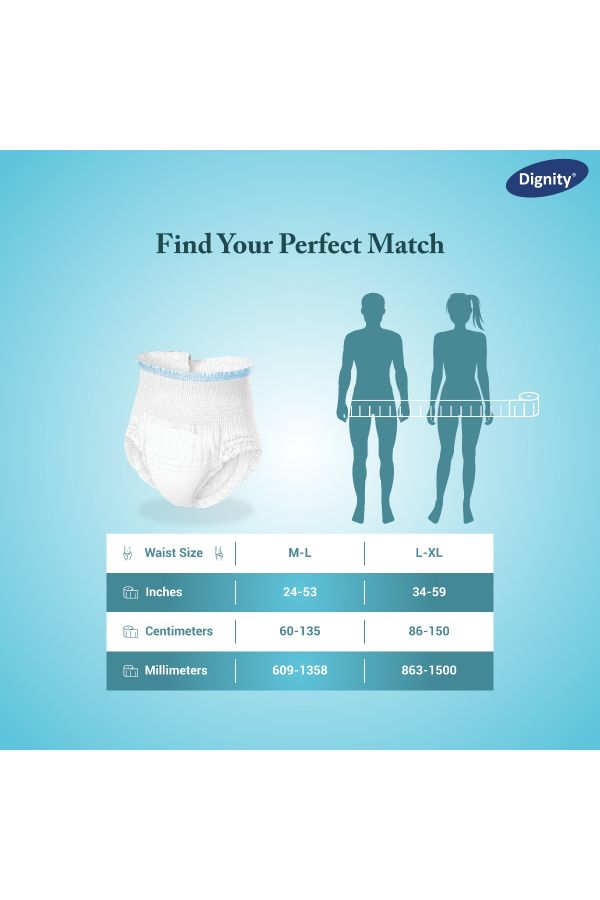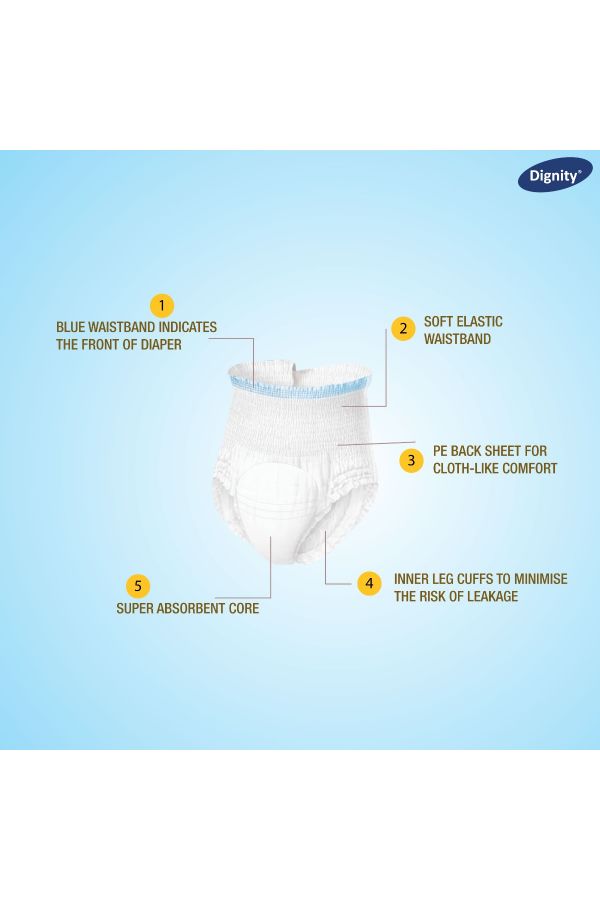 Compare
Dignity Premium Pull-Ups are pull up diaper pants for adults with a Leakage Protection Promise for up to 10-12 Hours. Easy to wear and take off, our Premium Pull-Ups are designed for both men & women suffering from urinary or bowel incontinence.
Provides advanced Leakage Protection for up to 10-12 Hours. Suitable to be used during the day as well as night.
Easy to wear and take off, our pull-ups come with a Stretchable Elastic Waistband.
Super Absorbent Core Locks Moisture quickly, leaving the wearer dry and comfortable for hours.
Inner Leg Cuffs with Leak Guard provides better urine and faecal containment.
Breathable textile Back Sheet feels cloth-like soft on the skin. Wear for a contoured, discreet, and snug-fit experience.
Sizes Available: M-L: 24 to 53 inches (609-1358 mm). L-XL: 34 to 59 inches (863-1500mm).
Best Before 3 Years From the Date of Manufacturing
Size:

LARGE TO X-LARGE, MEDIUM TO LARGE