Sale!
Omron MC-720 Forehead Non Contact Thermometer
Online Warranty Registration
2 in stock
Compare
Product Description
GENTLE NON INTRUSIVE TEMPERATURE MEASUREMENT 1 SECOND QUICK MEASUREMENT 2 MODE – SILENT & BUZZER-BEEP LAST READING RECALL TOUCH-FREE, EASY TO USE BACKLIGHT FOR EASY READING 25 MEMORIES STORAGE LCD SCREEN 2.1
Product Features
Selectable °C / °F
Backlight
Provides visibility in the dark
Last Reading on the Same Display with Current Reading
Silent Mode
25 Memories
3-in-1 Measurement
Forehead Measurement Mode
This mode displays the oral-equivalent value of the measured forehead temperature. This unit measures the temperature at the surface of the forehead by sensing infrared emission of the skin at the measured point, and then calculates the oral-equivalent value using a unique algorithm based on actual body temperature survey data.
Room Temperature Mode
The unit will display the room temperature even after the power is off.
Surface Measurement Mode
Surface measurement mode shows the actual and unadjusted surface temperature of an object, which is different from the body temperature. This mode can help you determine if the object temperature is suitable for a patient or baby (such as baby milk).
Gentle and Easy to Use
The Forehead Thermometer is non-intrusive. A measurement can be taken even while the child is sleeping. It offers a more comfortable temperature measurement, especially for young children.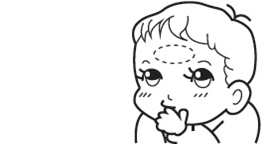 Hold the unit with the probe lens 1 to 3cm away from the centre of the forehead.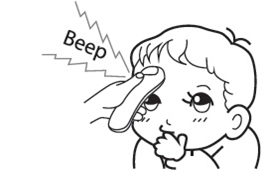 Simply press the START button and the measurement is complete in 1 second.
5 Stars

4 Stars

3 Stars

2 Stars

1 Stars
If you finish the payment today, your order will arrive within the estimated delivery time.
Only logged in customers who have purchased this product may leave a review.
You may also like…
A dual-mode infrared thermometer, BPL Accudigit IR-D2 measures temperature from the forehead or the ear. It can display the temperature…
Key Highlights: Measurement of body, ambient and surface temperature Hygienic and safe – measurement without skin contact Measurement in seconds…