Sale!
SENI SUPER ADULT DIAPERS
₹394.00 – ₹2,016.00
Compare
Product Description
Classic breathable all-in-one diapers Super Seni are an excellent and reliable protection dedicated both for active people and those with limited mobility.
Product Properties
Breathable all-in-one diapers Super Seni are a perfect solution for people with moderate level of incontinence. They ensure:
ideal adjustment to the body and great feeling of dryness (elastic waistband at the front and back together with double elastic combi-tape fasteners)
quick and effective absorption
reduction of unpleasant smell
reliable protection in side leakages
free skin breathability
minimised risk of allergic reactions
possibility of multiple closing and opening
Super Seni may be used both in urinary and faecal incontinence. Super Seni all-in-one diapers have a double wetness indicator which provides information about the necessity of changing a diaper.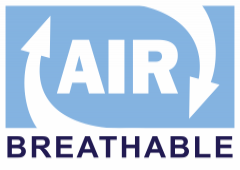 Seni PREMIUM Quality products, i.e. Super Seni, Seni Active, San Seni, Seni Optima, Seni Lady and Seni Man groups are made of the materials that let the skin to breathe. Their outer layer is made of vapour-permeable material, which releases excess heat ensuring comfort and a friendly microclimat for the skin. Product breathability decreases the risk of chafes and skin irritation, and also minimises the risk of bedsore development. The breathability in all-in-one diapers can also be obtained by the application of special non-woven side wings. The non-woven material enables free air circulation in the hip part of the product. Modern breathable products are much more skin-friendly than non-breathable products with the outer layer made only of insulating film.
DERMATOLOGICALLY TESTED

Seni and Seni Care products are very often used by people with sensitive skin prone to irritation. In order to keep their skin safe we have tested our products dermatologically. An independent testing facility checked the products and the specialists approved them. Dermatologically tested mark on the packaging of Seni absorbent product or Seni Care skin care product now confirms that the product is safe for the skin.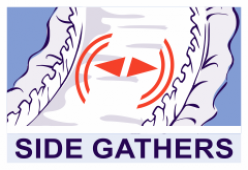 Side gathers can be found in Seni all-in-one diapers, Seni Active elastic incontinence pants, Seni Man Active bladder control pads and the whole range of Seni Lady bladder control pads. They are made of a special hydrophobic nonwoven, which "pushes away" the moisture and doesn't allow it to get outside of the diaper. After putting on a product with side gathers, the gathers adjust to the body and prevent leakages.
Available Sizes
| Size | waist size (cm) | pcs in a packaging |
| --- | --- | --- |
| extra small | 40 – 60 | 10 |
| small | 55 – 80 | 10 / 30 |
| medium | 75 – 110 | 10 / 30 |
| large | 100 – 150 | 10 / 30 |
| extra large | 130 – 170 | 10 / 30 |
NOS:

Size:

Extra Small, Large, Medium, Small, X-Large
5 Stars

4 Stars

3 Stars

2 Stars

1 Stars
If you finish the payment today, your order will arrive within the estimated delivery time.
Only logged in customers who have purchased this product may leave a review.